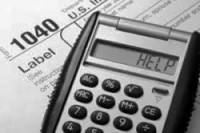 Whether you're looking for an experienced tax attorney or qualified tax resolution specialists, our professionals at Taxation Solutions, Inc. have the credentials to help you get your financial life back on track. With four decades of combined experience providing tax resolution services, our ability to help clients overcome tax problems and get relief from IRS penalties is among the best in the Nashville area. When you need a seasoned tax consultant to help you get a tax debt settlement, IRS penalty abatement, or relief from other tax problems, Taxation Solutions, Inc. is the company you can depend on for results! Call us today for a free phone consultation.
Over 40 years' combined experience
Licensed and insured tax company
Tax resolution services
Free phone consultation
Emergency service available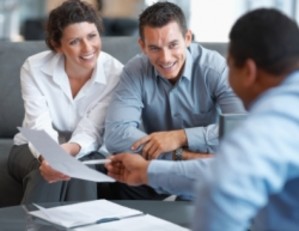 If you're grappling with tax problems stemming from an IRS audit, back taxes owed, or IRS penalties, we can provide you with the advice, representation, and tax debt relief help you need. As seasoned tax resolution specialists, we're well versed in the latest tax laws and procedures, as well as effective strategies for negotiating an IRS settlement. When you need assistance surviving an IRS audit or overcoming problems with IRS back taxes, you'll be glad you have Taxation Solutions, Inc. in your corner! We offer a full range of tax resolution services that will enable you to overcome tax troubles large and small.
 Serving the Nashville region and beyond, we're here to provide residents and businesses with back taxes help, IRS audit representation, and tax debt relief assistance. We offer our tax resolution services across the state, working with clients in Murfreesboro, Hendersonville, Madison, Lebanon, Smyrna, Bellevue, Franklin, Knoxville, Memphis, and other communities.
Whether you need IRS audit help for your personal taxes or small business tax advice, Taxation Solutions, Inc. is the tax company you can trust. In addition to being a member of the American Society of Tax Problem Solvers (ASTPS), we are committed to providing you with effective and long-lasting help when it comes to IRS penalties, back taxes owed, and a wide range of other tax problems. For a free phone consultation, call us today at Taxation Solutions, Inc.
If you'd like to pursue an offer in compromise, innocent spouse relief claim, or other IRS settlement options, our team of professionals brings you the guidance, negotiating skills, and tax resolutio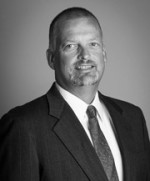 n knowledge that's needed to put your tax problems behind you, once and for all! Our commitment to results and dedication to outstanding customer service are among the qualities that set us apart from other tax debt relief companies in the Nashville area. Experience the difference when you call in our experts today!  Taxation Solutions, Inc. is licensed and insured for your protection.